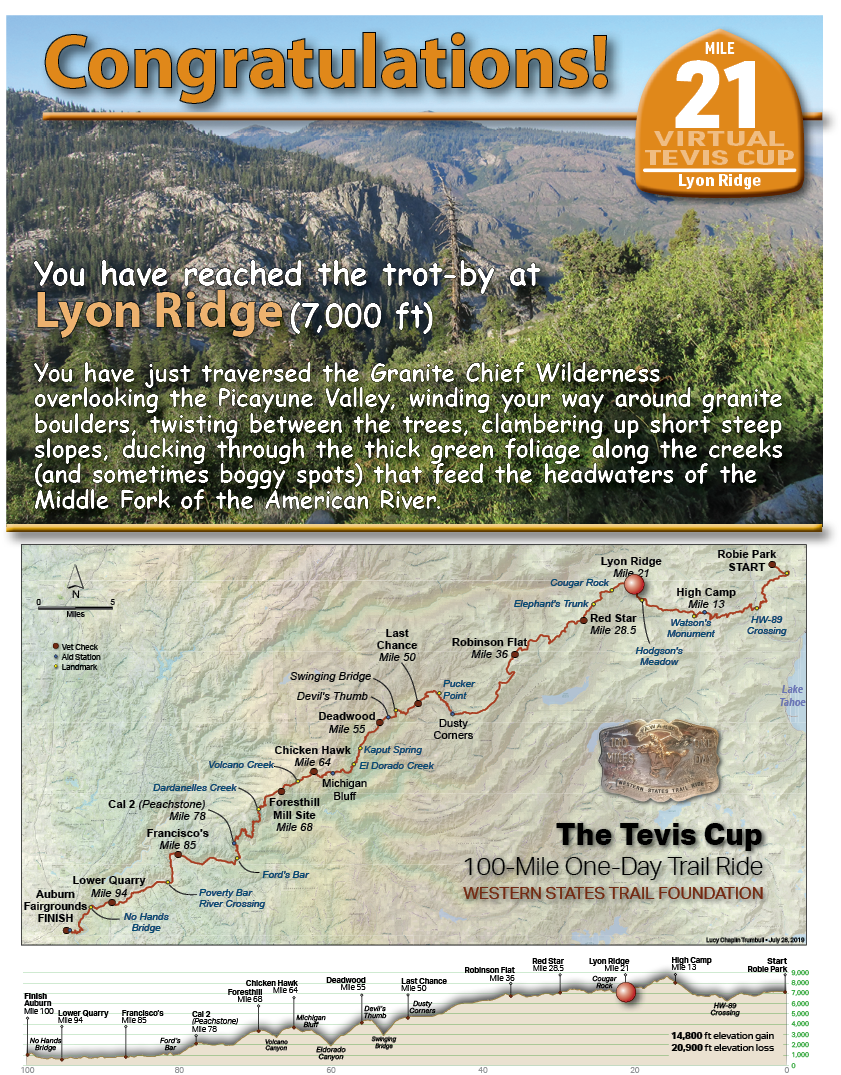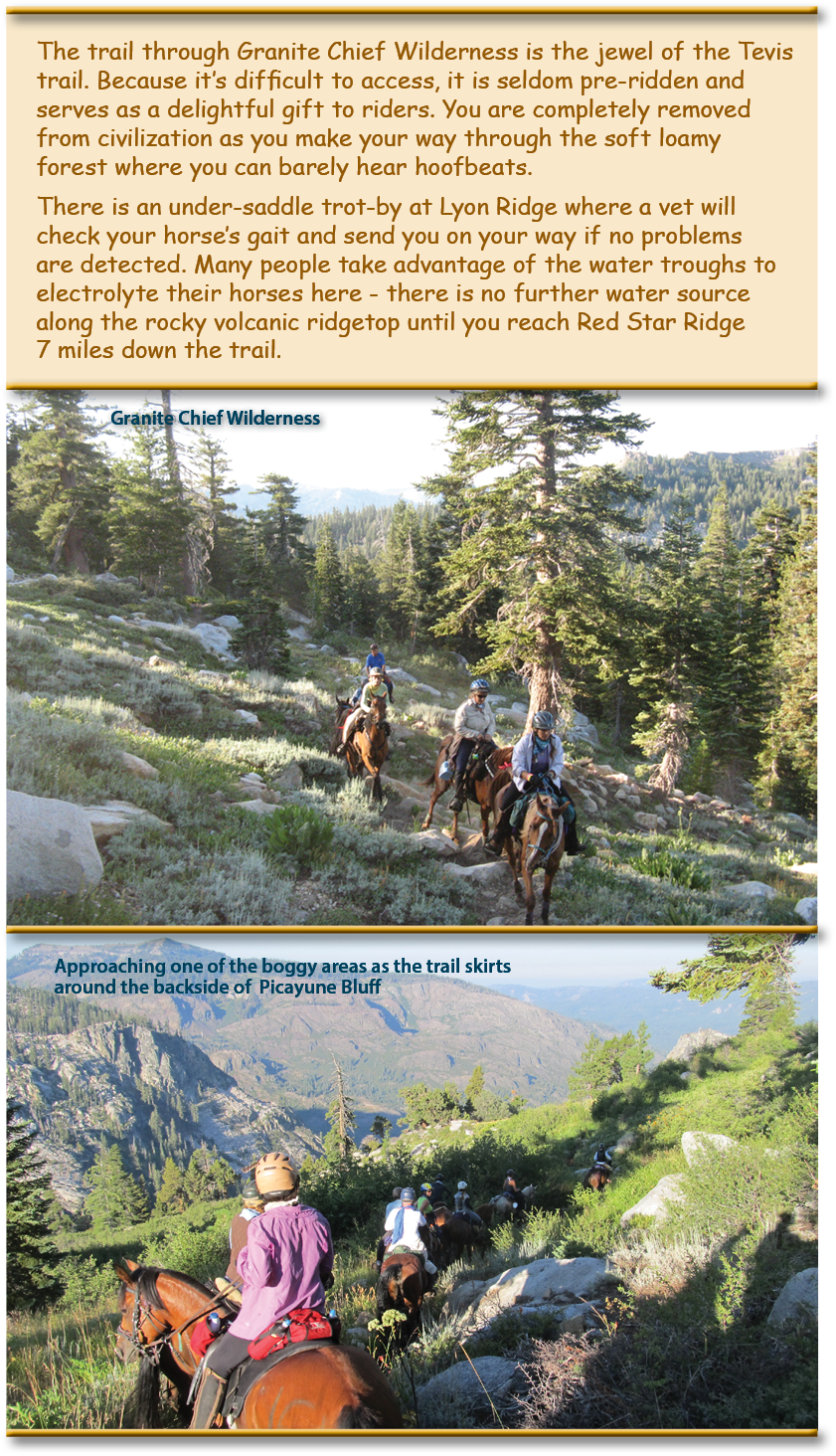 History of Granite Chief Wilderness:
The Granite Chief Wilderness was designated a Wilderness area in 1984 because of its pristine nature, natural beauty, and primitive, non-motorized recreational opportunities. Located on the west shore of beautiful Lake Tahoe, the Granite Chief Wilderness is managed by the Tahoe National Forest. This 25,680 acre wilderness offers beautiful valley meadows and spectacular 9000 foot granite peaks. It encompasses the headwaters of the Middle Fork of the American River. Another visual splendor is Picayune Valley, the glacial trough separating Mildred Ridge from Squaw Peak. The trail cuts over the shoulder of Picayune Bluff and works its way from bench to bench up the high ridge under talus slopes below Needle and Lyon Peaks. It is at this point that the trail leaves the Granite Chief Wilderness.
The U.S. Forest Service – American River Ranger District (USFS) has secured $800,000 in funding for the Granite Chief Wilderness Trail Reroute project through the Great American Outdoors Act (GAOA). The USFS, the Western States Endurance Run Foundation (organizers of the WSER), and the Western States Trail Foundation (organizers of the Tevis Cup Ride), worked together over several years to develop and gain approval of a plan for non-motorized alternative trail access through Granite Chief Wilderness.
The new reroute will avoid some of the twisty, steep in places (up to 30%) grades, eroded to deep dust or conversely sub-alpine riparian terrain – aka the bogs – by moving the trail 200-300 feet upslope to 8,200 ft, away from dense vegetation and the springs that feed these boggy areas, resulting in more than 5 miles of new trail along the ridge connecting Granite Chief, Needle and Lyon Peaks. The new trail will access alpine terrain that has not previously been accessible, which will afford stunning views to the south, east, and west. Unsustainable sections of the existing trail will be closed and vegetation in the affected area restored.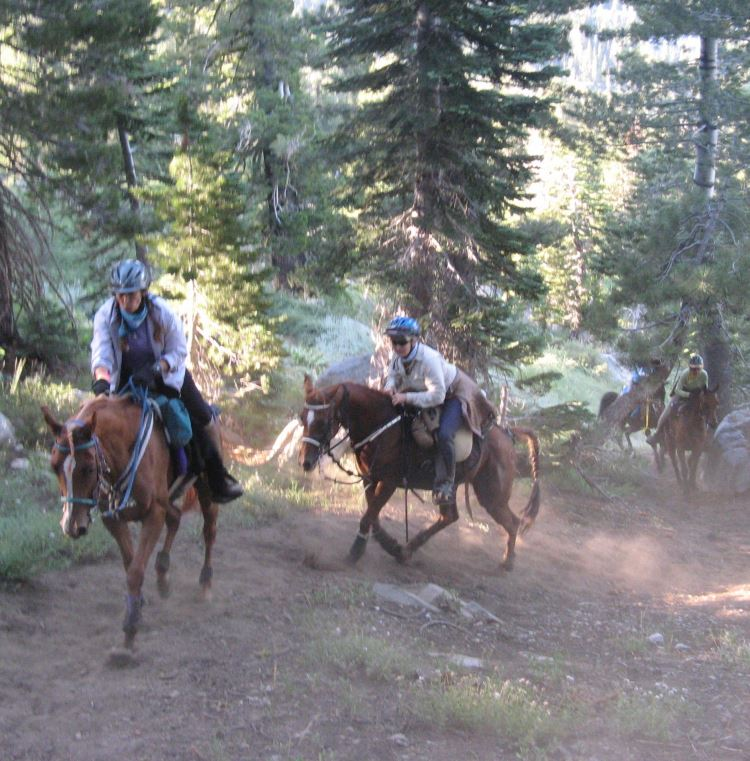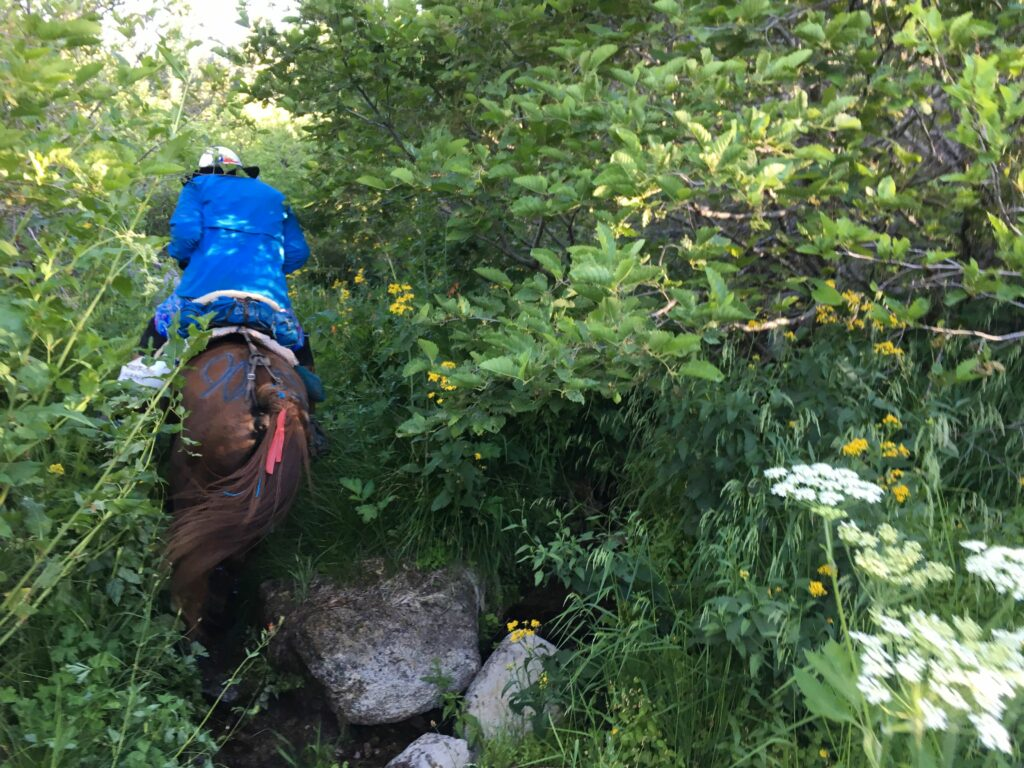 On June 19th to 24th 2016, the American Trail Running Association partnered with the Google Maps team to capture 360 degree panoramic "street-view" imagery of the entire Western States Trail using the Street View Trekker backpack:
Lyon Ridge