Tevis 2022 looms…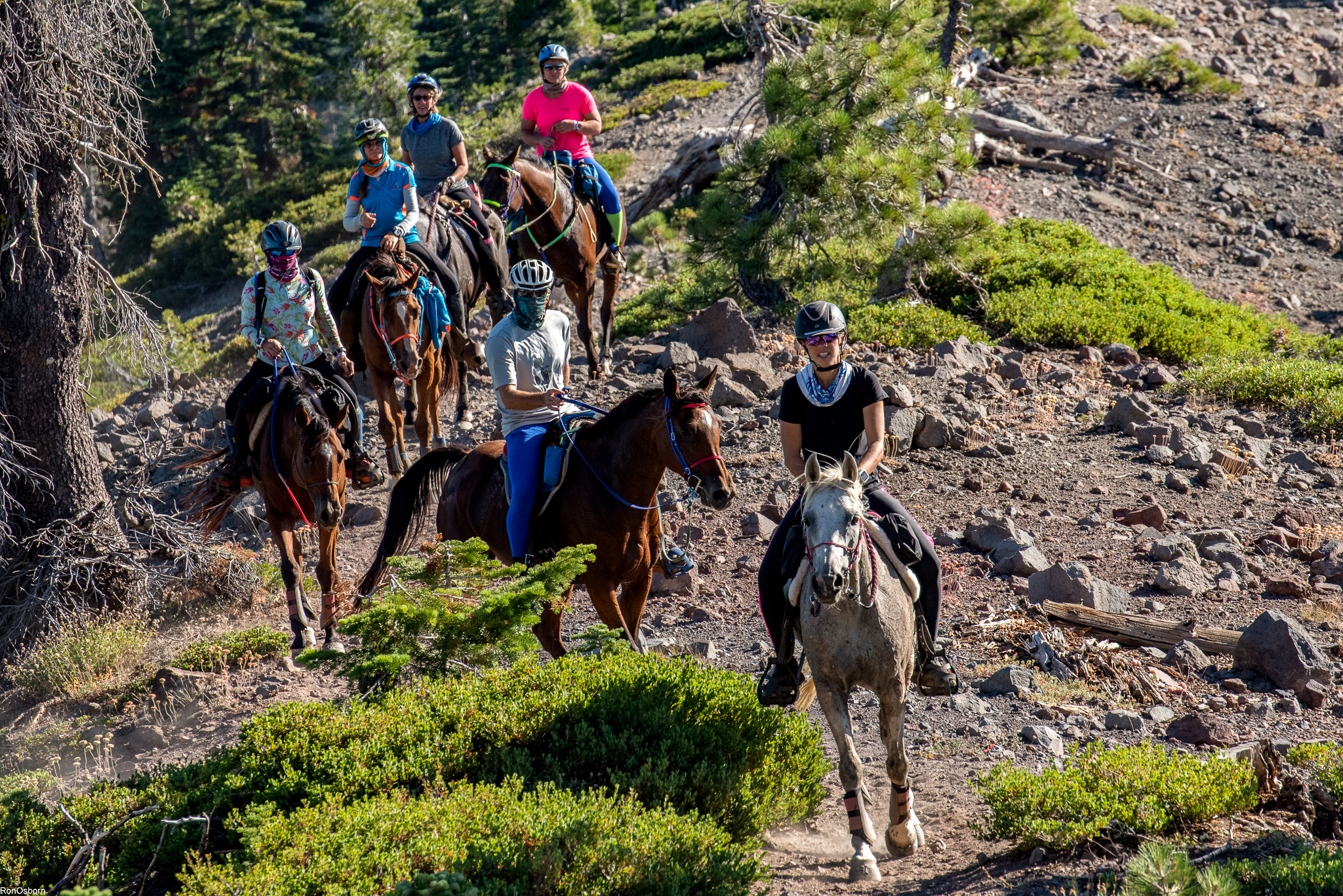 ENTER THE RIDE
Time is wasting, it's July 16th!
---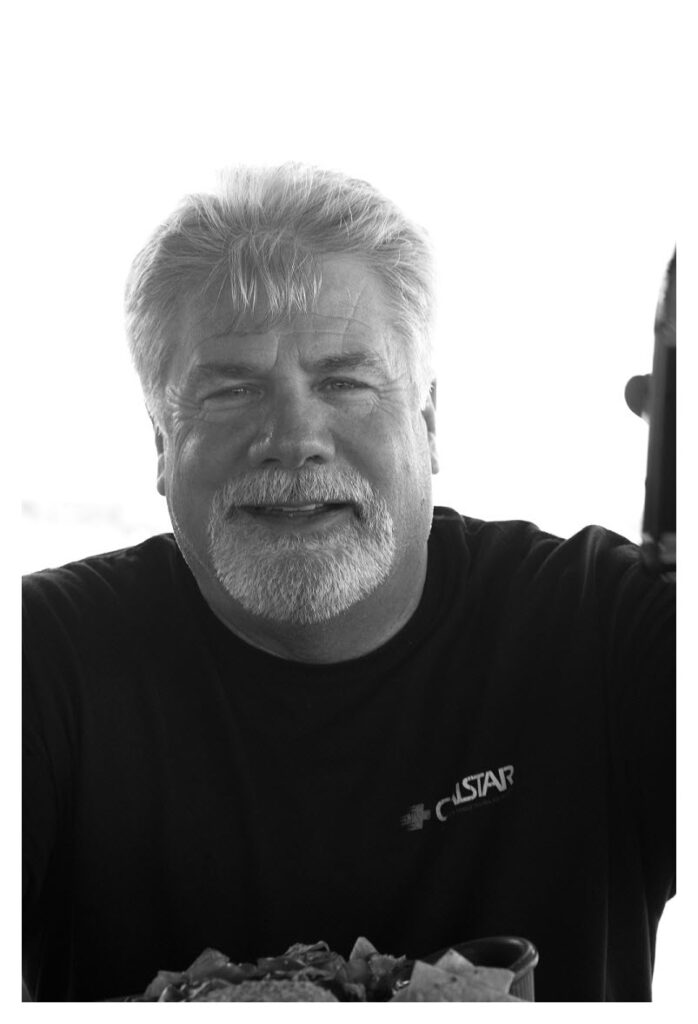 RIDE DIRECTOR'S MESSAGE
California was blessed with 17 feet of fresh, wet snow in the Sierras in the month of December, 2021. Excitement does not begin to express how many of us felt as we continue to struggle with the droughts of the past several years. We even considered the possibility that we would not be able to get to the Tevis trails for maintenance and repair if the snowy winter continued into the next several months. We all know how that has turned out—dry, dry, dry January and February.

Should the "snow gods" become re-energized in March, April or May, we want you to know that we have reserved an alternate Ride date of August 13, 2022, should our trail return to a frozen state as we near the late spring. Currently, we feel strongly that July 16, 2022 will be the Ride date for this year's Tevis.

Typically, the Ride Director's EBlast goes over what to expect at Tevis: the agenda for Ride Week, traditions, the check in at Robie, the awards banquet on Sunday, etc. I will table those discussions until future Eblasts publish. This year, I am happy to announce that a fabulous new DIGITAL ENTRY FORM for the 2022 Ride. Jean Hixon and Luanne Holmsen (superstars who staff the Tevis office) will maintain and post the rider list as entries are submitted to the website digitally. Our entire organization is committed to starting as many qualified riders on the morning of July 16, 2022, as permits and circumstances allow. If you have any glitches with the website or the entry form, please reach out by email to Jean or Luanne (wstf@teviscup.org). We have backup systems ready to go.

For people who would like to volunteer for one of the critical 800 volunteer positions, please complete a volunteer registration form. Let us know if you are a rider and can take pulses, keep the mashes going for horses in a hurry, or are interested in keeping water flowing to cool out hot horses. We are always looking for experienced horse transport drivers who have a well-maintained rig to help with getting pulled horses to assigned destinations (as determined by veterinarians and ride management). Please send us your information by completing the form online. Our Volunteer Coordinator will contact you, and soon you will be on the team. Become part of the magic of Tevis—it's just that easy. If you have a special request, please email or call the office. Jean Hixon will route your request to the correct person. Don't be shy about asking for help or directions, we have had many varied requests and can usually assist with meeting them.

Also, hotels in Auburn fill up early for Tevis weekend. So if you need a reservation, please book lodging early. On behalf of the 29 members of the Western States Board of Governors, the ride committee and the community of Auburn, we look forward to seeing you at the 2022 Tevis Cup Ride!
Chuck Stalley
---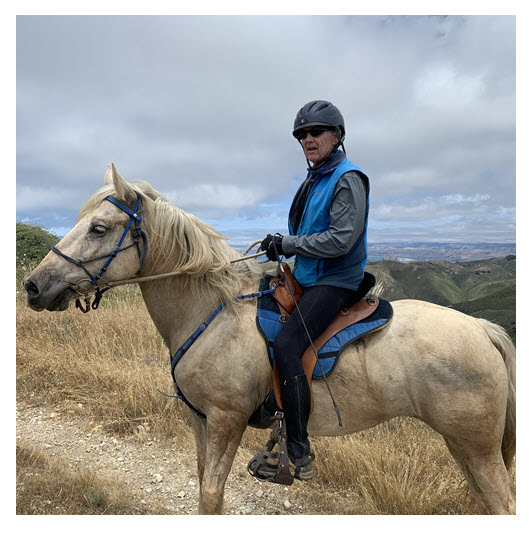 WSTF PRESIDENT'S MESSAGE
I looked around at the Awards banquet after the ride last year and I realized that in attendance were a hundred of my best friends. We'd ridden the ride together, tailed up to Devil's Thumb together, trotted our horses out for the vet together, shared water troughs, sponges, and carrots together, mourned when they got pulled, and hollered when they rode under the banner at the Fairgrounds.
These are my people. This is my family. Did you ever think you'd like to join us? You don't have to ride the ride; it would be the experience of a lifetime if you do but it is not a prerequisite to joining our gang. You could volunteer at a vet check. You could help spread straw at Robie Park, tell lies over sandwiches and get to know us. If you know radios, you could join a radio team. If you like to do trail work, come along, and help make the trail safer. You could help at the Educational Ride. Heaven knows we could use the help.
Don't be bashful. Just show up and I guarantee there will be something for you to do, and some great people to get to know.
We had a fantastic Christmas Party at the Ridge Golf Club. There were nearly a hundred and many taking part in the costume contest. There were some real buckaroos and fancy ladies in attendance. The salmon and the prime rib were superb, the dessert auction was fast and furious, and everyone had a great evening. You could have been there. We are a pretty, fun group, and we are very inclusive.
Next on our schedule is the AERC convention in Reno. We'll be hanging around the Tevis booth and at our cocktail reception. Don't miss the latest feature length Tevis video being played there. A lot of us will be wearing yellow buttons calling attention to the Educational Ride.
Stick out your hand and introduce yourself. You might really enjoy becoming one of our family.
Jeff Herten
---
TRAIL UPDATE
We are well into the new year, and it's time for an update on the WSTF Trail Team objectives and logistics.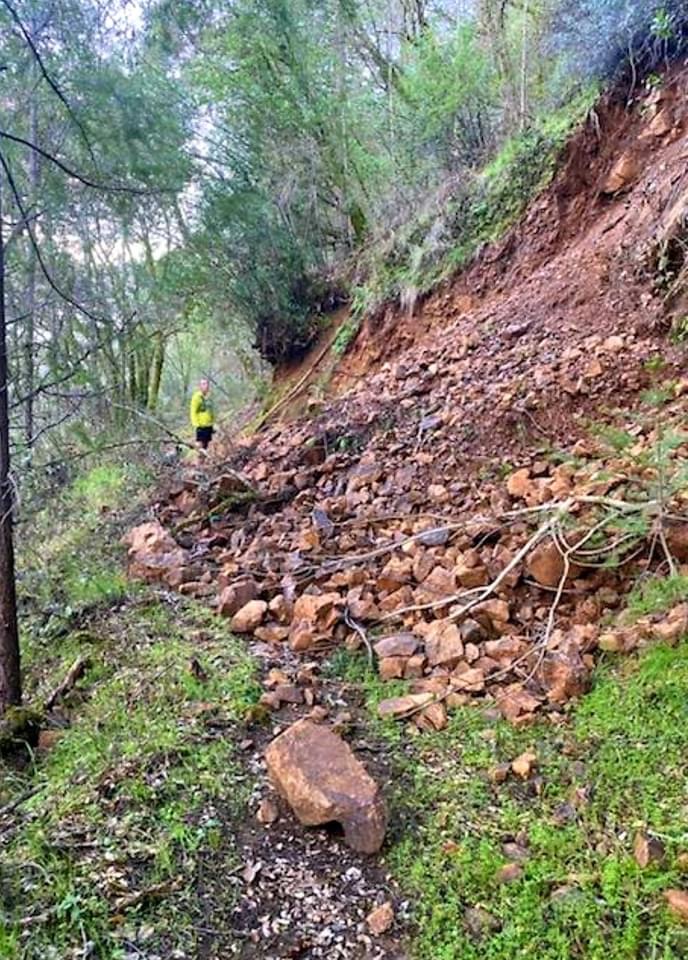 With the past month of warm and dry weather we have lots of users on our trails, and the trails need some love. Hopefully we will get more rain/snow, but for now the work we do will keep our trails open for all recreational users and make less work for us in the spring, prior to our events. The maintenance objective at this point should be to log-out our trails, brushing and tread work, unless it's really necessary for passage or safety (e.g., a slide), can wait until spring.
The Cal Street Trail was logged out from Foresthill to Rucky Chucky on Sunday January 30th. Two groups split the effort and completed the log-out in one day. The teams included Craig Thorney, Tim Twietmeyer, Matt Keyes, Joe Steinmetz, Brad Payton, Jim Kepfer, Kelly Barber, Kate Gifford, and a couple others, so a wide range of sawyers & swampers from across our team. We really need to do the same for all sections that are accessible as long as this warm and dry weather persists.
Our goal is to keep the trails we use open for as much of the year as possible, affect repairs when needed, and implement special projects when it improves trail conditions including safety and sustainability.
Riders! Please help us by staying off the first two miles of trail out of Foresthill for the time being – more info to come!
Trail Section Lead Changes
We have made a few adjustments to the Trail Section Leads and where Trail Sections start and end, all east of Foresthill:
Robie Equestrian Park to Watson Monument – Brian Reome
Watson Monument to Duncan Aid Station – Craig Thornley
Duncan Aid Station to Dusty Corners – Kynan Matz
Dusty Corners to Foresthill – Matt Keyes
The rest of the Trail Sections and Leads remain unchanged:
Foresthill to Rucky Chucky & Poverty Bar – Tim & Austin Twietmeyer
Rucky Chucky & Poverty Bar to Browns Bar Trail at Quarry Road – Jay Marsh
Browns Bar Trail at Quarry Road to finishes – Andy Mayo & Kassandra DiMaggio
Granite Chief Wilderness Re-route – Great Trail Volunteer Opportunity!
See Granite Chief Trail Reroute for a description of this exciting 3-summer project. The USFS was recently awarded a $800,000 grant for this project through the Great American Outdoors Act. We are actively working on closing the funding gap between the $800,000 and the $1,350,000 project estimate.
We have four Friday/Saturday volunteer weekends set up to work with the 20-person professional trail crew in the wilderness. So signup and come join in the fun: (https://www.wser.org/volunteering/trail-stewardship/trail-work-opportunities/).
---
Attention All riders: Now is the time to upgrade and become a SIGNATURE RIDER!! This program allows participants to donate a portion of their entry to fund trail work. This year is critically important with hundreds of downed trees and slides on the trail. The $1,600 entry fee includes your buckle upon successful completion of the ride as well as a swag bag of wonderful goodies. It also includes an $800 letter of donation for your tax records. Please see the entry online. We already have 13 committed riders and our goal is 30. Help us reach that and know that you are participating in preservation and improvement of the world famous TEVIS CUP TRAIL!!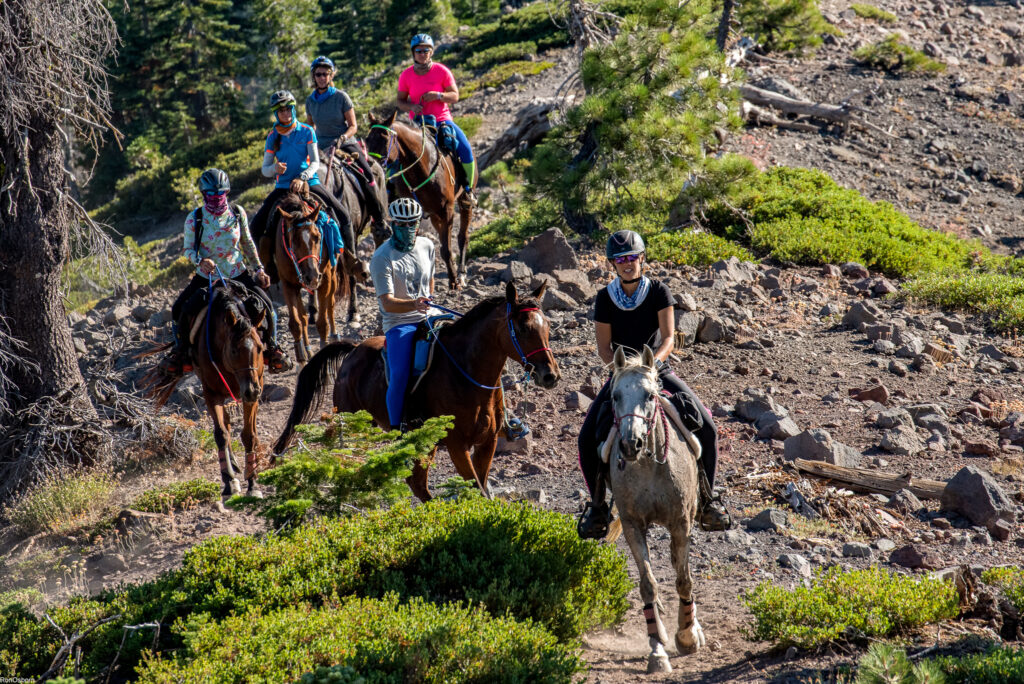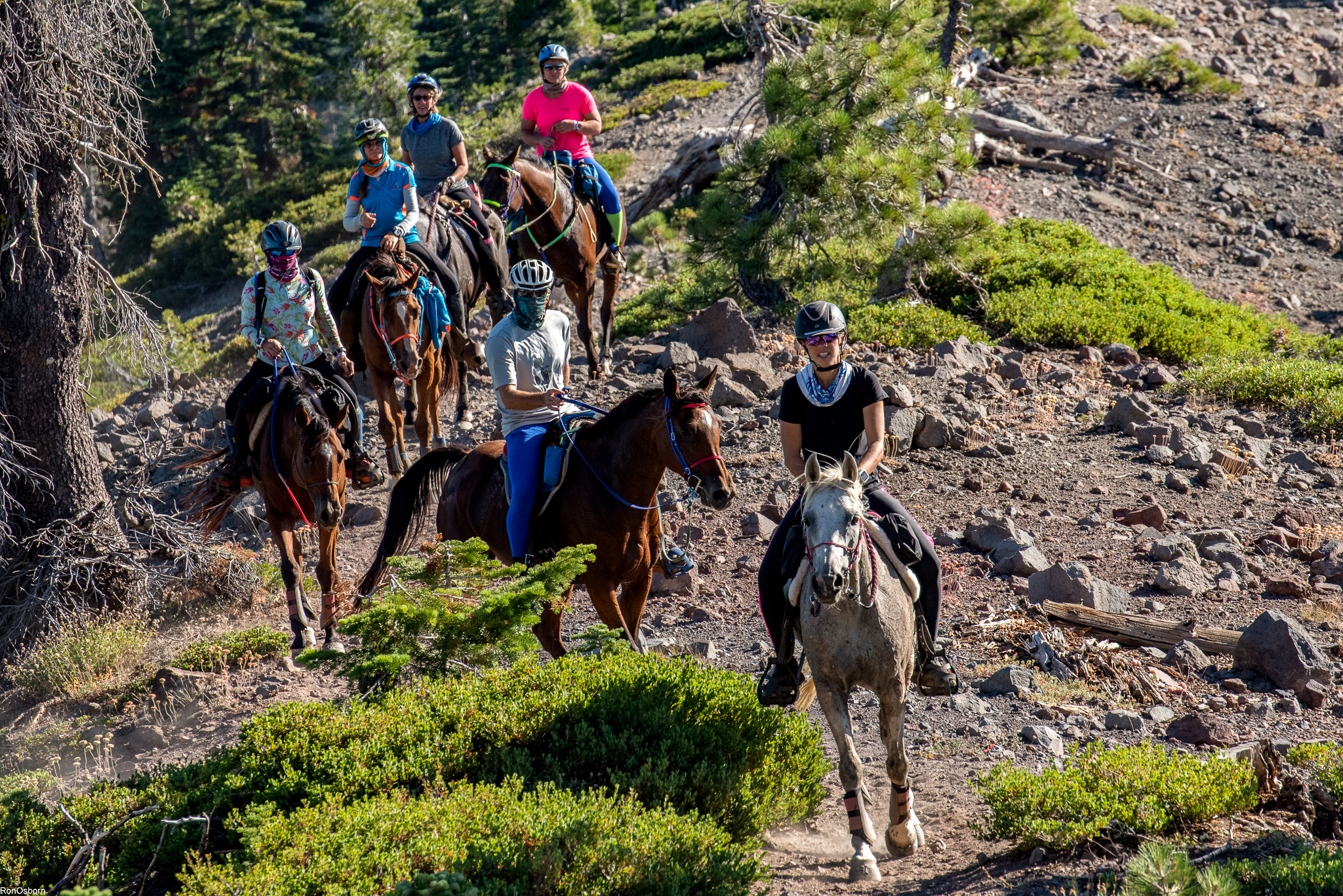 ---
Volunteers Wanted!!
Now is the time to volunteer for the 2022 Tevis Cup. Whether you're a seasoned Tevis volunteer or have never experienced the fun and excitement of assisting with our event in the past, we welcome your help. We need volunteers at vet checks, water stops, for horse transport, communications, parking/traffic control and more. No experience necessary.
To sign up, CLICK HERE. Thank you!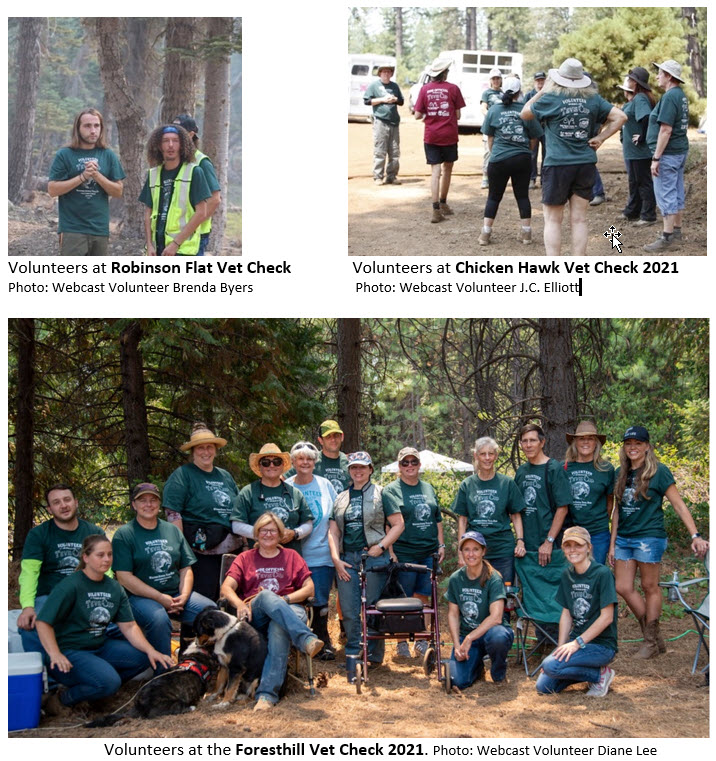 ---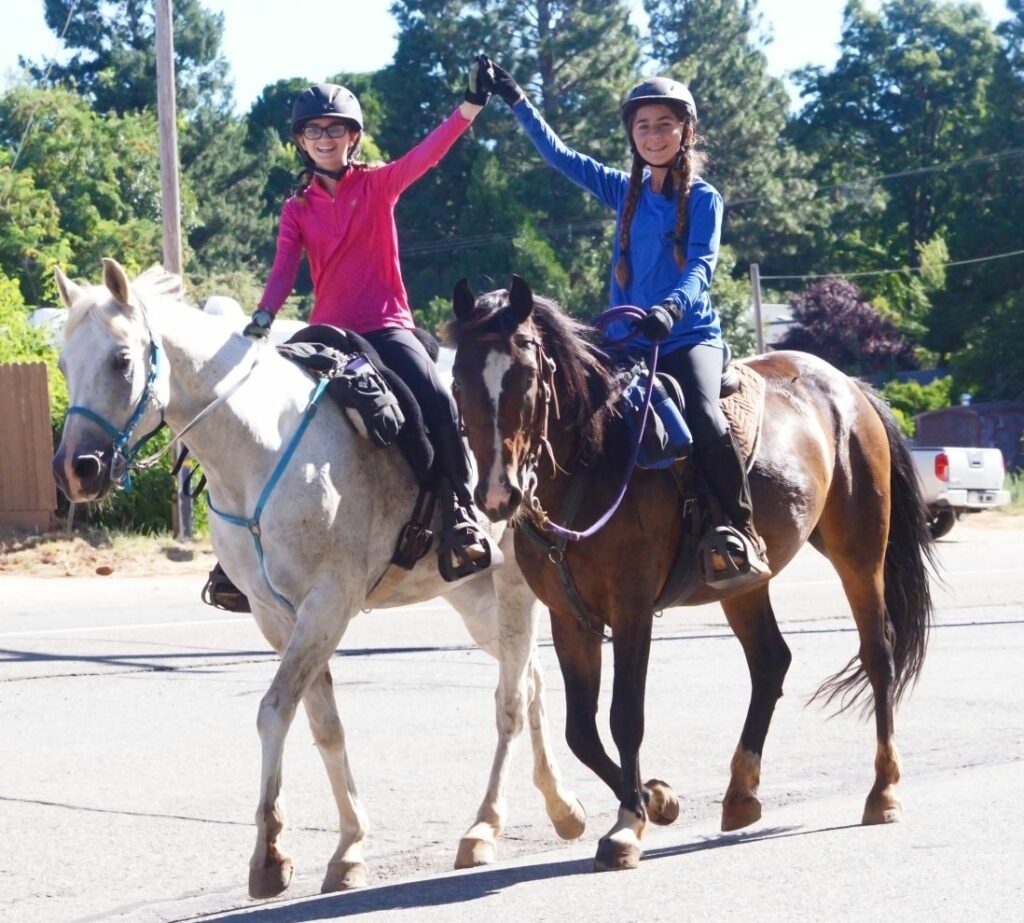 TEVIS EDUCATIONAL RIDE
JUNE 10-12, 2022
The ED RIDE is your opportunity to:
Improve your chance to buckle from 50% to over 70%
Build your confidence as a team.
Carefully ride your Tevis horse over the most
Challenging 50 miles of trail supported by volunteers and veterinarians.
See the prettiest parts of the Tevis Trail even if you never plan to ride the Tevis.
CLICK HERE to find out more.
Win an entry to the TEVIS ED RIDE! Attend the AERC Convention, Tevis Reception from 5 -7 pm, we'll give you a raffle ticket, then just show up for the drawing at 6:45 pm!
*Experienced Tevis Riders who can help by mentoring please email Lori Stewart, lpurdum1@gmail.com
---