Our Sponsors
Helping us preserve history – the Western States Trail Foundation thanks our excellent sponsors:
Custom Embroidery & Screen Printing • Branding apparel is what Dancing Dog Ink is all about. From medical scrub customization to branded corporate wear, and school/spirit and team wear to fundraising efforts, we have the equipment and expertise to handle large orders timely and efficiently.
Affordable RVs has the right recreational vehicle for your next vacation or travel destination. All of our Luxury Coaches and Standard Coaches are equipped with state-of-the-art technology and features. Likewise, our Travel Trailers and Tent Trailers have all the latest features and amenities for a truly comfortable and fun adventure on the road.
Mallard Creek has been a premier manufacturer of equine bedding for over 30 years, providing unrivaled quality and selection to California, Nevada and Arizona. We create reliably comfortable, virtually dust-free, safe bedding for your horses. Our customer-first philosophy stands behind the integrity of the products and the service we offer. From equine bedding to landscape materials, bagged to bulk, Mallard Creek has you covered!

Supporting Sponsor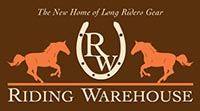 Riding Warehouse, "The New Home of Long Riders Gear", offers a wide selection of quality trail riding products, from endurance saddles and trailer ties, to the smallest helpful accessories for your saddle pack or crew bag. Long distance riders will value the friendly, experienced trail riding staff – and free shipping!
Tevis Store Sponsors
Equsani offers new and innovative health and performance products for the equine industry! Equsani's quest is to develop and promote new care and nutritional horse products. We are thinking "out of the box" and working with leading scientists, Veterinarians, riders and companies in pursuing this quest.
Horse Bums is a small family-owned business in Virginia that stands behind its products. We are passionate about providing gorgeous, functional, long lasting equipment for you and your equine friend. Why be plain? Be customized!