---
2024 Tevis Educational Ride
June 21-23
---
---
2023 Tevis Ed Ride: July 7-9, 2023
This year's Ed Ride was a great success.
We look forwards to seeing riders again next year.
Video from talks given during the 2023 Ed Ride
---
The Educational Ride is aimed at riders wishing to participate in the Tevis Cup Ride in the future; to give riders a true look into the beauty of the trail and its challenges; to educate future Tevis riders as to best practices and horse care to help them successfully complete the Ride. The Tevis Educational Ride offers an opportunity to prepare for those challenges in a non-competitive environment.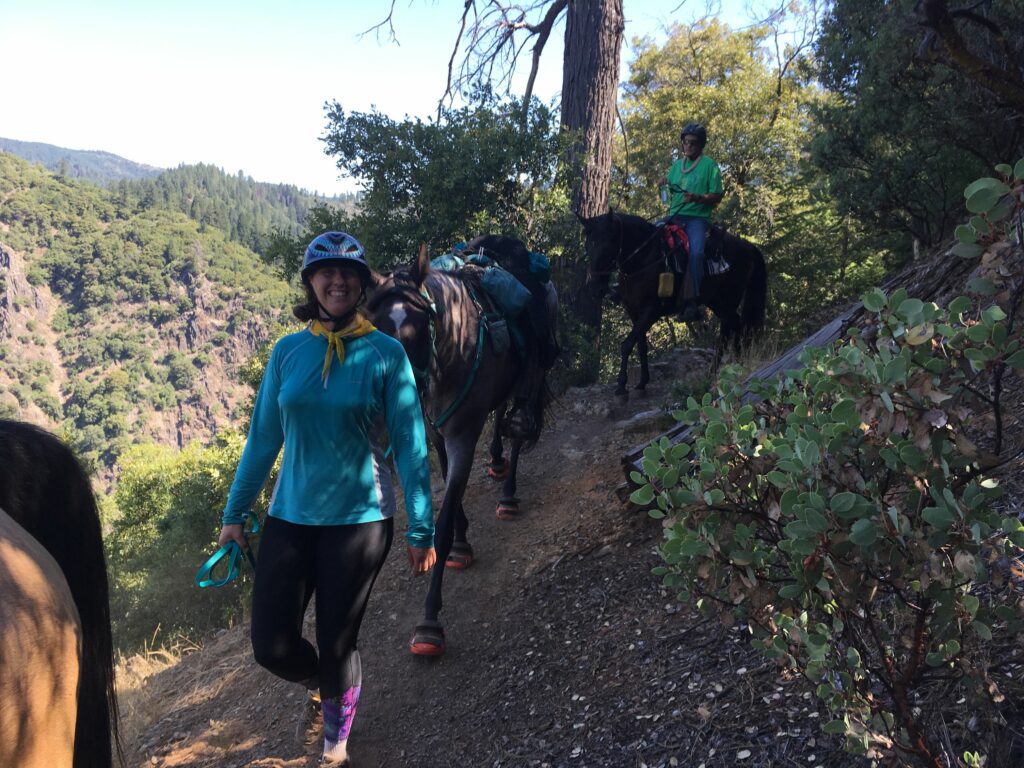 New for 2023:
Qualifying miles for Tevis will be awarded
Riding days will be "flip-flopped", with riders riding the shorter trail on Day 1 – Mumford Bar to Chicken Haw. This is to allow for more time (and a fresher audience!) for the speakers on Saturday afternoon.
On Day 2, riders will shuttle to Driver's Flat, ride to Francisco's and then climb the historic WST to White Oak Flat before rejoining the Tevis trail at Cal-2 in a large loop.
Non-riding Auditors may attend the Saturday afternoon talks, dinner, and the evening talks for $40.

As Last Year:
Basecamp at Chicken Hawk
A 5 mile night ride to enjoy the magic you would experience during Tevis
Great food and speakers!
---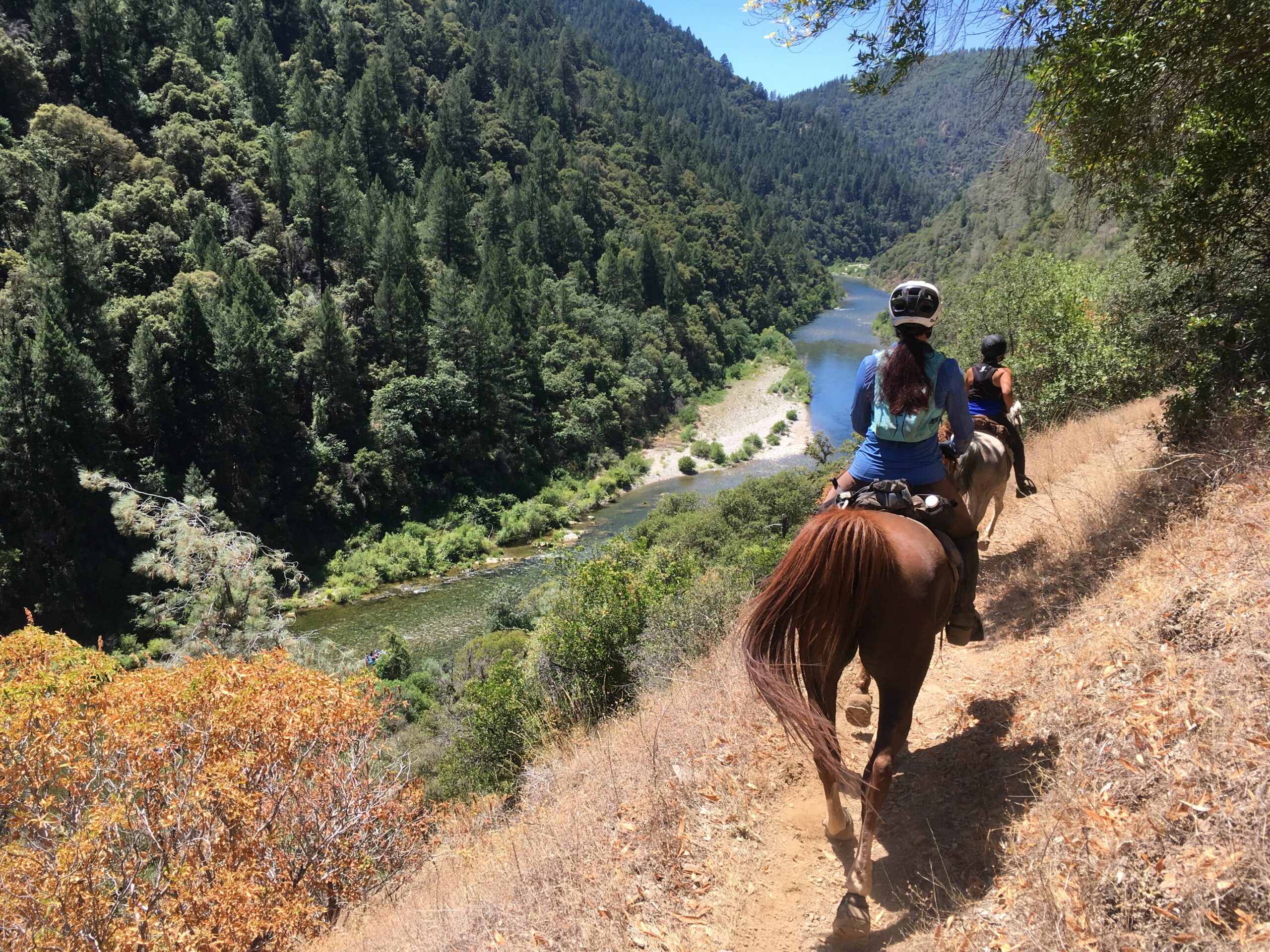 Friday: Vet-in; Mentor Assignments; Talks/Demonstrations; 5-Mile Night Ride to Michigan Bluff for Ice Cream
Saturday: [map] Ride from Mumford Bar to Chicken Hawk via Devil's Thumb, Deadwood, and El Dorado Canyon – 18 miles; Saturday afternoon speakers (auditors welcome for a fee)
Sunday: [map] Riders will shuttle to Driver's Flat, ride to Francisco's and then climb the historic WST to White Oak Flat before rejoining the Tevis trail at Cal-2 – riding a portion of the trail ridden at night and mimicking this year's Tevis "Snow route" back to Francisco's and returning up Driver's Flat. (21 miles)
---
---
What to Expect
Mentors:
The Tevis trail is amazingly beautiful from mile 1 to 100! But it is also relentlessly challenging. Pre-riding the trail greatly increases your enjoyment and chances of finishing. After completing the Educational Ride you will have seen the toughest 50+ miles. You will ride with an experienced Tevis finisher who will help you gain confidence riding the narrow cliffy California Loop trail below Foresthill on Day 1. On Day 2, they will share ways to successfully navigate the canyons. We will make every effort to accommodate fitness and experience levels. You will be paired with your mentor on Friday afternoon.
We purposely keep the number of entries low (40) so the mentor to entrant ratio is 1 mentor per 2-3 riders. Once the ride is full, a waiting list will be maintained in case of cancellations.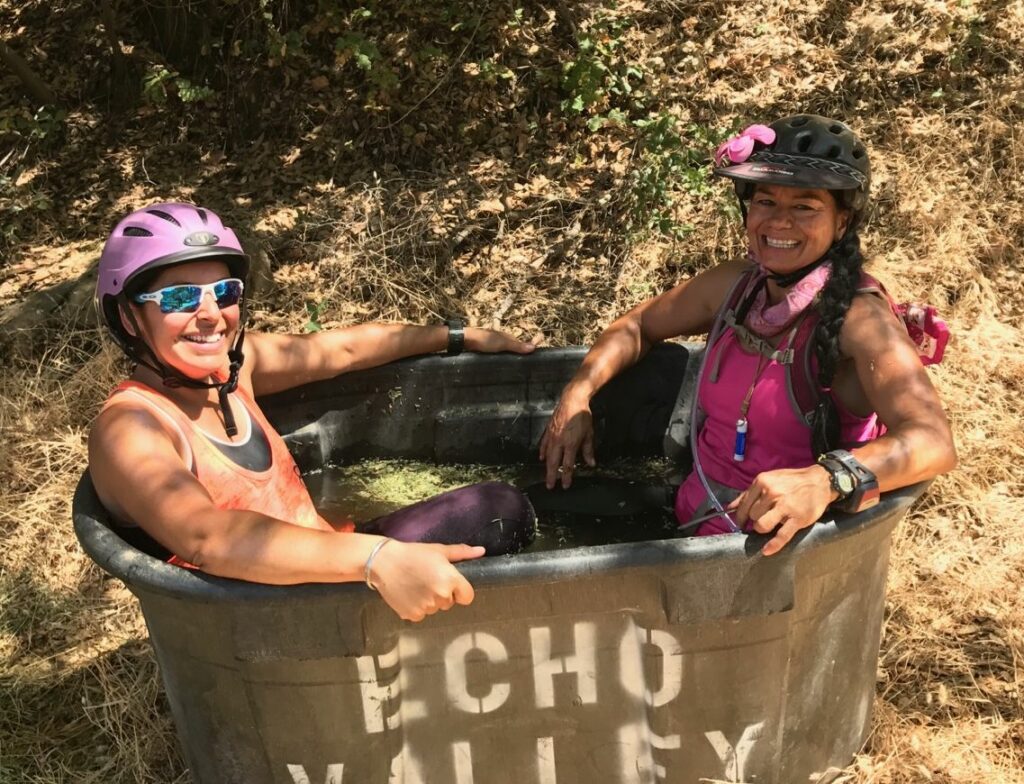 Night Ride:
Even the Tevis winner rides in the dark. It's a long day for everyone! At the Ed Ride on Friday, we offer a 5 mile night ride to Michigan Bluff and back to base camp. You will start the ride at dusk with your mentor and finish back in camp after dark. We will serve ice cream in Michigan Bluff. Be sure to hang out and wait for dark for your return trip to take advantage of this opportunity to ride a safe portion of the trail marked by the light of glowsticks!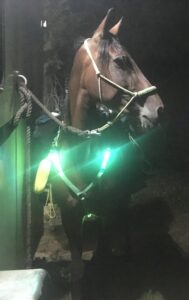 "Take your time eating ice cream in Michigan Bluff to wait for dark for your return trip, to take advantage of this opportunity to ride a safe portion of the trail marked by the light of glowsticks!"
---
Finessing Your Saddle Contents:
Due to USFS restrictions, Tevis does not allow crews into any of the stops along this 50+ mile section of the trail. No personal crews! During the Educational Ride, this is your chance to practice carrying all that you will need with you. At the vet checks we will have horse and rider refreshments and water. The rest you carry – electrolytes, hoof boot, human and horse first aid, snacks, human water, cooling aids, etc.
2023 Speakers:
We have an excellent line-up of speakers:
New this year – auditors may attend these talks for a fee (see below). Please use the entry form to reserve your auditing spot.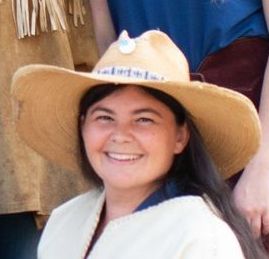 Kelly Torrisi DVM, Tevis Educational Ride Head Veterinarian, owns Auburn Equine.
Getting through the Vet Exam: What do those parameters mean? and Top 10 ways to speed through your vet exam – what are the things that slow you down and what can you do about them?
---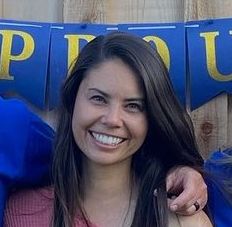 Briana Hamamoto DVM, Member of Auburn Equine, the 2023 Tevis Rescue Team Leader, and a Former member of VERT (UC Davis, Veterinary Equine Rescue Team)
Demonstrates how off trail rescue is accomplished.
---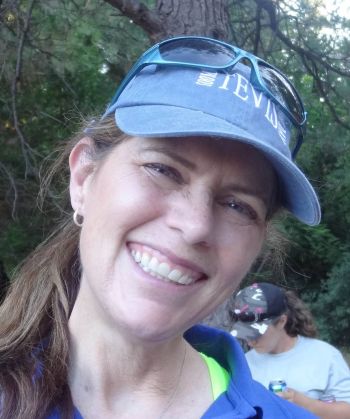 Susan Garlinghouse DVM, Tevis Finisher and ride veterinarian.
Focus is on optimizing equine nutrition before, during, and after an endurance ride – in particular Tevis.
---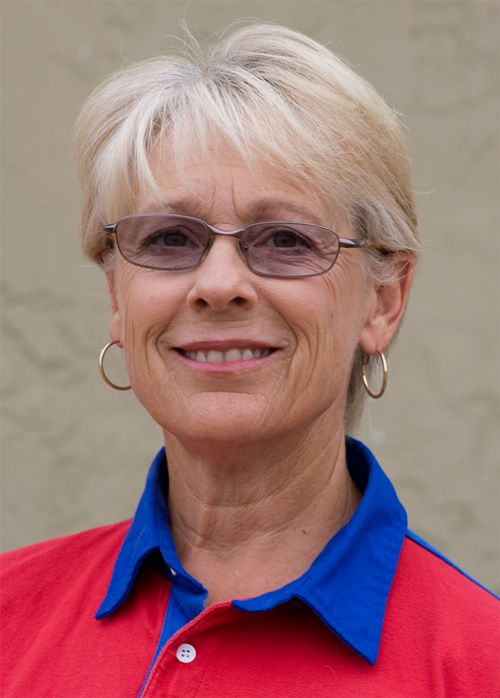 Becky Hart is a three-time World Endurance Champion; two-time Tevis Cup Winner; AERC National Champion; and an AERC Hall of Fame recipient. Becky is currently a very popular Centered Riding Instructor and a Purina Endurance Nutrition Representative.
Becky will talk about the latest research at Purina in equine nutrition and the Purina products that are the best fit for your endurance program.
She will be also available as an on-site centered riding advisor for riders.
---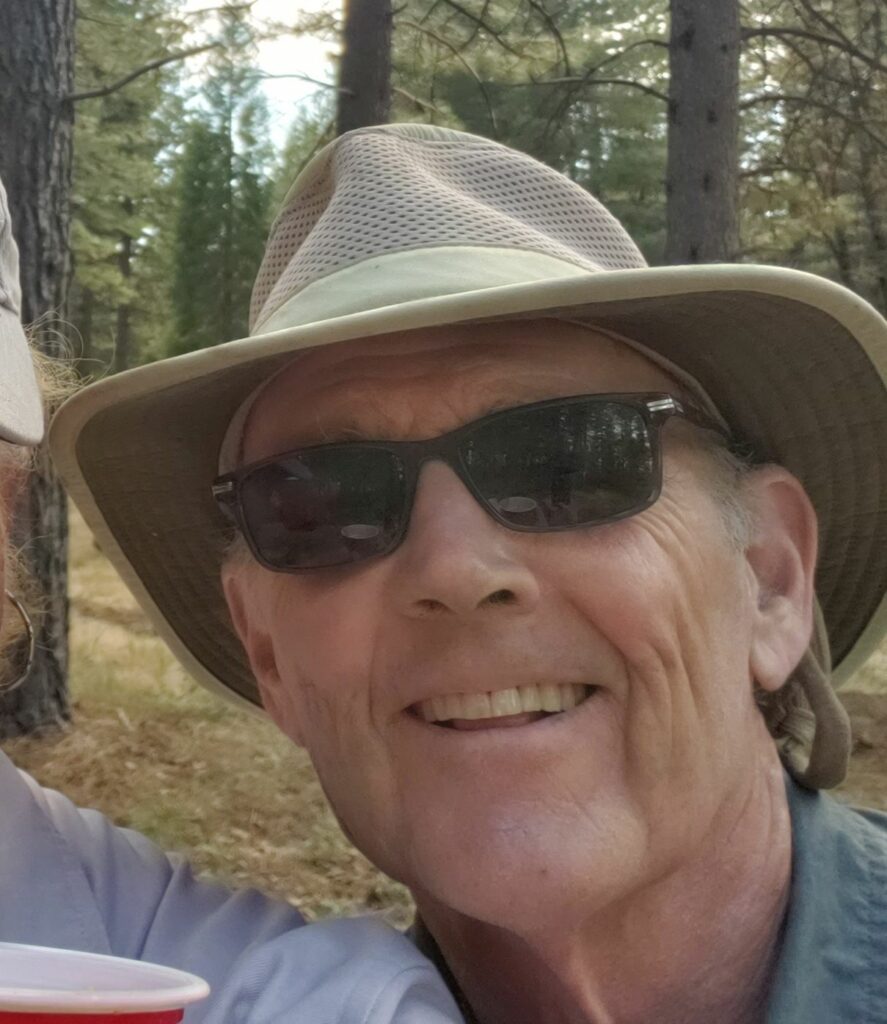 Jeff Herten MD, 1000 mile Tevis Buckle recipient. Western States 100 Mile Endurance Run finisher.
Past WSTF President and current board member.
Focuses on human hydration, electrolyte balance, and core temperature management during endurance events. 'The horse was fit to continue but the rider was not!'
---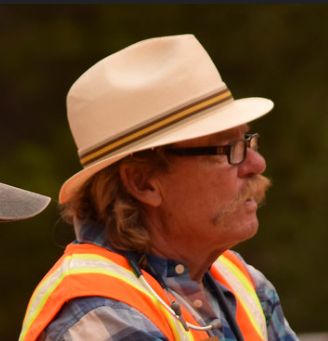 Jamie Kerr DVM, Tevis Head Veterinarian for a number of years, Tevis finisher.
Owner of Petaluma Equine.
Jamie enthusiastically shares his deep wisdom of the sport gained over 40+ years.
---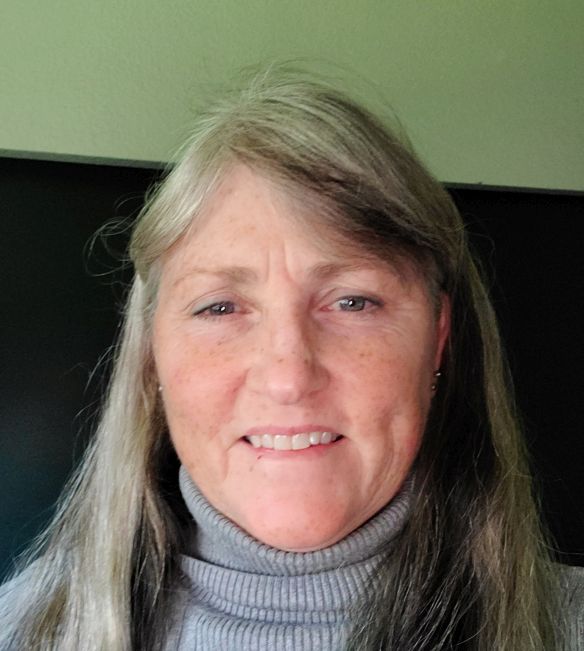 Erin McChesney, Two time Tevis Cup and Haggin Cup winner, dressage instructor.
Demonstrates with Dr Kerr: How to Ace the Veterinary Exam; Ways to Stay Safe while Riding Tevis' Rough Terrain; Why is Trail Etiquette Especially Important on Tevis.
---
Auditors:
Auditors are welcome to come and listen to the Saturday afternoon speakers and stay for the meal afterwards.
Due to camp space constraints, however, you will only be able to camp overnight if you are willing to help shuttle riders
in your rig on Saturday afternoon (back from Driver's Flat) and/or Sunday morning (up to Robinson Flat)*.
Shuttlers may audit and eat for free!
Cost:
$40 – Auditor (includes Sat evening meal)
$0 – Auditor-Shuttler (includes Sat evening meal) (Shuttling = Sat and/or Sun)
(* specific shuttling duties will be arranged closer to the event. Fuel costs will be reimbursed).
---
2023 Venue, Food, and Cost
Where:
Base Camp will be located at Chicken Hawk the site of the mile 64 Tevis Vet Check. It is a beautiful shaded camping area about 7 miles (15 to 20 minute drive) past the Foresthill and located 1/2 mile off Michigan Bluff Rd. The turn off to camp will be well marked. Horse water and (new, brick!) restrooms will be provided. Camp sites are level and shaded but limited in number. We are working with the USFS to increase capacity. Please share your rig/campsite with another rider if at all possible.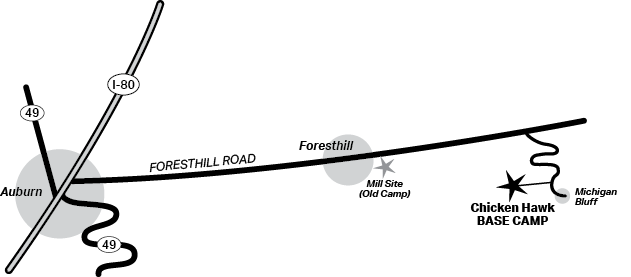 Food:
Friday: Food available for purchase in camp.
Saturday: A catered meal in the evening upon return to camp.
Sunday: Take-out breakfast; and after your ride, food and cold drinks waiting in camp.
---
2023 Entry Fee:
The $375 entry fee covers two days of mentored riding; the night ride and ice cream social; all talks and demonstrations beginning Friday afternoon (details to be announced closer to the event); and the Saturday evening meal.
A different horse may be ridden each day.
If you do not ride both days, the cost of your second day's entry will be converted to a tax deductible donation to the WSTF.
If you do not have a shuttle driver, we are lining up a fleet of dedicated drivers with empty trailers that you can reserve a ride with.)
The Important Basics:
---
Horse Fitness Requirement: Between January 1, 2022 and June 6, 2023 your horse must complete 50 miles of AERC Limited Distance or Endurance miles or a similar sanctioning organization. This is to protect your equine. We are riding on remote trails, with significant climbs, and little access. Just like the actual Tevis Ride, during the vet checks horses will be monitored carefully. We don't want any horse getting into trouble somewhere we can't easily get to him. But before you even start, make sure your horse is up for the task!
Rider Fitness:
For safety reasons, riders should be fit enough to hike downhill and mount their horse without assistance. You also need to be confident that you can ride 20-30 miles without issues. If you've spent the last few years on the couch, this event may not be for you. Be realistic about what you as a rider are capable of – the last thing we want is to have to rescue you out of the canyon.
Cleaning Deposit:
The USFS requires horse campers to clean up their camp sites to USFS standards. This means bring a leaf rake! We will have a manure dumpster on site. At sign-up riders are required to pay a $40 cleaning deposit that will be reimbursed via PayPal after the event, once their camp clean-up has been approved.
Cancellation Policy:
Life is what happens while we're making other plans. Both for the Tevis and the Ed Ride, you may set the goal but your horse may still get hurt. Please let us know as soon as possible if you need to cancel. The Ed Ride overfills every year. Let the next rider move up in line by canceling as soon as you know. The deadline to cancel and receive a full refund less a $30 admin. fee is June 26th.
Camp Check-In and Pre-Ride vet-in:
Basecamp opens at noon on Friday.
You will need to sign in and collect all your participation goodies.
A different qualified horse can be ridden on Day 2. Please notify the ride office at check-in.
If arranged in advance, base camp will open for early arrivals beginning Thursday – please contact the Tevis office at wstf@teviscup.org ahead of time to let us know. Note: Horse water will be available on Thursday. Riders may also stay over until Monday.
Pre-ride Vet-in begins around 3 pm.
Rules:
The event will follow the Rules for the Tevis ride.
Juniors (riders under 18) can ride with a sponsor over 18 years of age. A mentor can serve as their sponsor if arrangements are made in advance of the event.
A horse must be 6 years of age the weekend of the event.
"My personal record is 20 completions out of 23 starts, or 87%, and I've won it twice – in large part because I pre-rode this section of trail every year that I rode Tevis. You can only really know the terrain by pre-riding the trail. Otherwise you only have about a 50/50 chance of finishing. The Ed Ride is money and time well spent! AND it is the most fun you can have while getting ready for Tevis.  JOIN US!"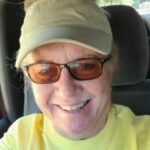 Lori Stewart
Ride Manager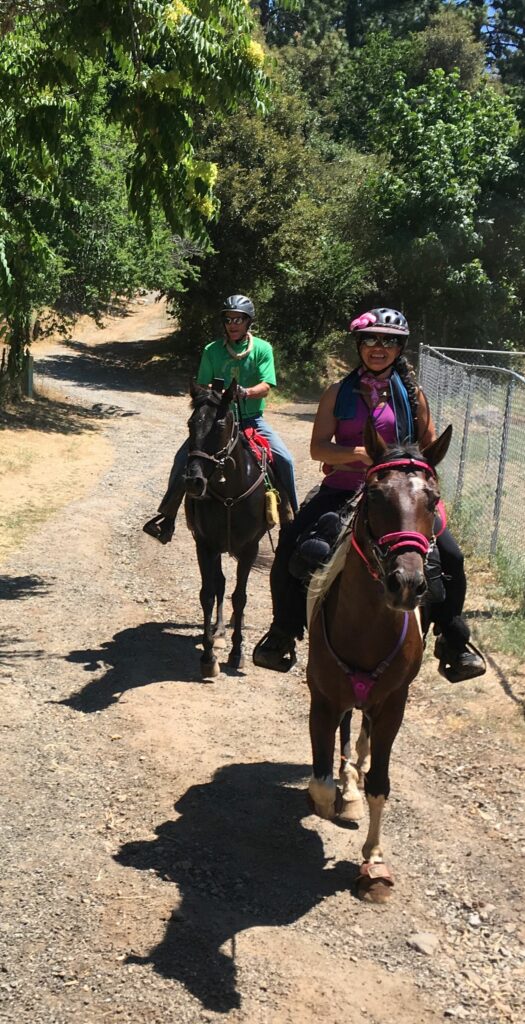 Arriving in Michigan Bluff on Day 1, 2017.
Annette and Tonka completed Tevis later that year.