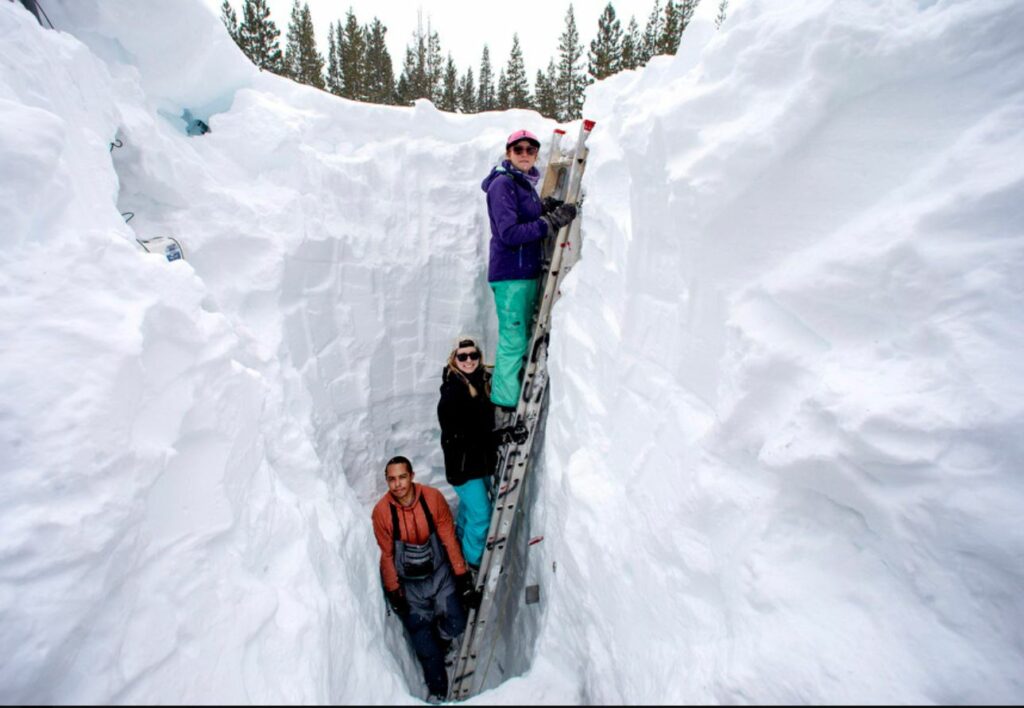 Tevis Ride Management is keeping a close eye on the snow level and snowpack at elevation. At this point we are still planning to use the traditional trail on the published date.
As a back-up plan, we are considering an alternate start/route – similar to the start/route used in 2017 – and confirming logistics for that alternate plan if it is needed.
We will keep everyone apprised of status and will immediately advise if we determine that we need to use the alternate route. Look for a status update in mid-April.
Although the weather is making it challenging, trail work in the burn area continues and our goal is to have all necessary repairs completed on schedule. The Western States Run – one of our key partners on the trail – is moving forward with their planned date which is a month prior to our ride, so repairs are scheduled to be completed in that time frame.
(photo: UC Berkeley Central Snow Laboratory, Soda Springs, March 12th)